Great Home Remodeling Contractors
Home Remodeling Experts
Remodeling a home is one of the most important decisions that you can make when it comes to your home. Home remodeling can be an expensive undertaking and is a decision that you will likely live with for many years, you should therefore make sure to hire the best possible home remodeling contractor for the job.
On this page we will discuss some of the best home remodeling contractors. We will mention contractors in all fields of home remodeling in order to guide you to the best decision for your project.
Home Remodeling blog
Your house is a very important part of your life; this is most likely the place where you spend the majority of your time, where you spend time with your family, where you go to relax after a long exhausting day at work, and where you stay when you are sick. We know that you value your house greatly and we want to help you turn your house into your home. At the Home Remodeling Blog we will discuss a variety of topics related to your home and to home remodelling, these will range from home remodeling, to gardening, to raising your children; if it relates to your home we will talk about it.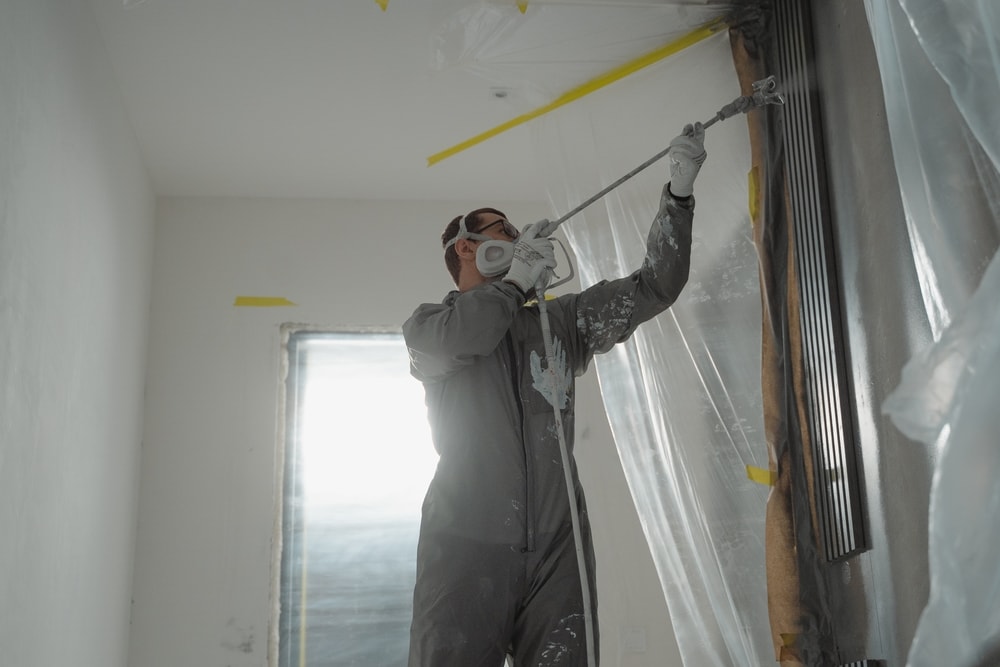 Fetching RSS feed… please stand by
TerraScape
Custom Landscape Design VA
TerraScape Design Build Co. Inc. is a home improvement company based in Northern Virginia specializing in both interior and exterior remodeling and renovation services. The company offers a full range of design and build services intended to make any remodeling project as convenient and stress-free as possible. With the design and build concept, TerraScape Design Build Co. Inc., brings together a group of designers, architects, builders and sub-contractors as a unified team to work on a single shared vision which strategically prevents conflict and miscommunication typically observed in a multi-contractor/provider set up. Homeowners are pretty much in the driver's seat as the company provides their customers with a single point of contact from the first draft and design concept phase through final construction/clean-up. The design and build concept allows for the delivery of an award-winning design, the execution of quality craftsmanship and the adherence to a predictable process.
Some of the high quality services that TerraScape Design Build Co. Inc. offers include: exterior – landscaping, outdoor fireplaces, swimming pools, outdoor kitchens, fountains and waterfalls, patios and walkways, etc and for interior – basement finishing and remodeling, home theaters and media rooms, kitchen and bath remodeling among others.
With over 20 years of experience, TerraScape offers its customers the peace of mind that comes from the partnering with a reputable and professional home improvement contractor. With the company's commitment to quality service delivery and excellent craftsmanship, customers can be assured that any remodeling project becomes an investment rather than expenditure.
East Coast Landscape Design
Landscape Design and Installation
East Coast Landscape Design is one of the leading licensed landscaping companies in the Washington D.C. area. Located in Montgomery County, Maryland, East Coast Landscape Design has over 25 solid years of experience in projects involving landscape design and installation, hardscapes and waterscapes. The company's team of plant and hardscape installation professionals has been instrumental in bringing about beauty and functionality to neighborhoods in and around Maryland, Northern Virginia, and Washington, D.C
East Coast Landscape Design can literally transform any outdoor space to a work of art by employing creative design concepts which adds value, functionality and splendor to a home. Beauty does not always necessarily come with a price as East Coast Landscape Design can work with homeowners in coming up with a plan that fits their budget yet still makes it possible for them to achieve their dream design. As a leading professional licensed landscaping company in DC, East Coast Landscape Design virtually eliminates most problems encountered by homeowners in their attempt to hire, evaluate and work with a professional landscaping contractor. Customers can be assured of an "intangible" return on their investment as East Coast Landscape Design is renowned for delivering high quality and aesthetically pleasing landscape projects that makes any home stand out from the rest. The company's service excellence and competency are such that it has been featured nationally on TV via HGTV's hit show "Curb Appeal".
Litchfield Builders
Residential and Commercial Remodeling
Litchfield Builders Inc is a full service residential and commercial building company based in Hamden, Connecticut. From planning and design to the actual building and remodeling phase of a project, the company applies a touch of professionalism and quality construction to bring about the best possible outcome for customers. The level of engagement is such that the company provides customer service that exceeds expectations through its high quality craftsmanship. Every project is special and is handled with utmost diligence and care which ensures consistent service delivery that is within budget and set deadlines. These quality activities support the company's goal of making every customer its "client for life". Such dedication to excellence and high quality service does not end when a project has been completed but the company sees to it that inspection and last minute details are taken care of before a final walkthrough is undertaken with customers. This is really a trademark of excellence that has made Litchfield Builders a multiple award winner dating back from the year 2000. From a simple renovation of an interior or exterior of a building or structure to the addition of an entire section to a home or office, Litchfield Builders Inc, is a name that homeowners and businesses can trust when it comes to building and remodeling.
VIP Special Services
General Services Contractor FL
VIP Special Services positions itself as a company with employees that care thus making them standout as a general services contractor. VIP Special Services maintains its corporate headquarters in New Jersey with offices in Charlotte, NC, Savannah, GA, and Florida virtually servicing the entire East Coast.
VIP Special Services offers quality care services to homes and commercial establishments from high-rises to such facilities as hospitals, office complexes, schools and colleges. The company offers general contractor services at handyman rates which includes bird proofing, construction clean up, deck restoration, floor care, gutter maintenance, painting, pressure washing, roofing, snow plowing, weatherproofing, caulking, sealing, window cleaning, window tinting, and window treatment installation sales and repair.
VIP Special Services highlights window tinting as one of its best services as they have the most experienced installers in the industry offering high quality craftsmanship that would satisfy every customer. Their professionalism and attention to details also sets them apart in the commercial painting services which covers both interior and exterior for homes and businesses. The painting and coating services they offer range from airless spraying, steel coating, textured coatings to floor and deck finishes. Their unique window treatment installation sales & repair services is made possible by a mobile trailer equipped with state-of-the-art technology like Ultrasonic cleaning. Aside from offering convenient blind cleaning and repairs, they also carry a wide variety of custom blinds like vertical blinds, pleated shades, mini blinds, wood blinds, and silhouettes among others.
VIP Special Services is truly a full service company offering professional and high quality services to businesses and homeowners alike. The company is very keen on customer satisfaction that they guarantee their services to the extent that they will return for free for any service that would be less than satisfactory.
Wild Development
Home Remodeling Pheonix, AZ
Wild Development LLC is a Phoenix home remodeling company serving the areas of Scottsdale, Paradise Valley, Phoenix, Tempe, and Chandler in Arizona. The company offers a wide range of services from complete home renovations to minor interior cosmetic changes. Major services include kitchen and bathroom remodeling, master bedroom suites, wine cellars and wet bars, in-law suites, guest houses and casitas, man caves, covered patio enclosures, work out spaces, women's retreats, outdoor kitchens, bbq, fire pits, courtyard, and other outdoor living spaces, family studios, fireplace make-overs, home offices, hobby rooms and kids retreats like flex room and entertainment centers.
Wild Development treats every home remodeling project with professionalism and fervor to not only get the job done but also to exceed every customer's expectations. The company specializes in creating "space" for their customers catering to their need of a personal area or a very private space. Trademark projects typical for this need of space concerns the kitchen, master bathroom and of course, the master bedroom. Wild Development LLC can literally turn an ordinary kitchen, bathroom or master bedroom to masterpieces that not only addresses functionality but also exudes in beauty and elegance that improve one's quality of life in addition to adding value to the home.
Shading Systems Inc.
Quality Solar Shading SolutionsShading Systems, Inc is the leading supplier and installer of high-end solar shading solutions catering to residential and commercial customers throughout New York, New Jersey, Connecticut and Pennsylvania. The company pioneered the supply and installation of high quality motorized light control and window covering products in the New York Metropolitan region.
Shading Systems, offers the largest selection of high quality window shades, window treatment products, solar control products and shading systems. These great products include roller shades, skylight shades, folding shades, sunroom shades, drapery systems, exterior shades and retractable awnings. The company's roller shade system is categorized into three namely: solar shades, privacy and blackout shades. Solar shades are designed to control the sunlight and heat penetrating a window while privacy shades allows for control over the view from the outside in. Blackout shades intend to shut out light totally usually in the case of bedrooms and media rooms.
For the materials used in these shading systems, the company offers a wide variety of fabrics and other materials to meet the functionality and style demands of any customer. The company also offers LEED certified "green" fabrics in adapting to the ever growing need and responsibility to protect the environment. Customers may also choose from the company's selection of manual and motorized solar control systems. Shading Systems has over 25 years of experience in the industry it can provide solutions to address requirements for sun control, privacy or room darkening.